Doctors Of Space – 'The Covid Sessions' (2021)
The good doctors Weaver (guitar, drums, bass) and Space (synths) traded recordings to create this lockdown treat, combining their respective love of improvisational sonic experimentation featured throughout their other projects (Martin Weaver's Dark and Wicked Lady and Dr. Space's Øresund Space Collective and Black Moon Circle).
---
'Apollo Groove' gets us ready for takeoff with a fine interweaving of Weaver's serpentining guitars and Space's gurgling, funky synth swashes while 'Hold My Beer' adds some countrified funk to the brew while still finding time for a dreamy midsection that allows for second and third round refills!
More experimental space dust beams 'From The Depths Of The Universe', a fearful warning that they might be something "out there" that we're not ready to deal with…and it's heading our way! As its name suggests, 'Viral Usurper' is claustrophobic and frightening, the walls of terror closing in on us as we desperately seeks answers to questions we can't even figure out how to ask. Some fine bass throbs and snakey guitar soloing from Weaver on this one.
'Afro Ghost Ritual 47' is another funky drum circle workout with Santana overtones (I wonder how the first 46 turned out?), and 'Funkee Caca' brings Prince and a little booty-shaking Funkadelic to the party. Weaver digs out the acoustic guitars for the shimmering finales, 'Untouchable Trademark' and 'White Star Turns Pink', fifteen minutes of spacey headswirlers and dreamy fadeaways ala Spacemen 3 to bring us softly back to terra incog-neato!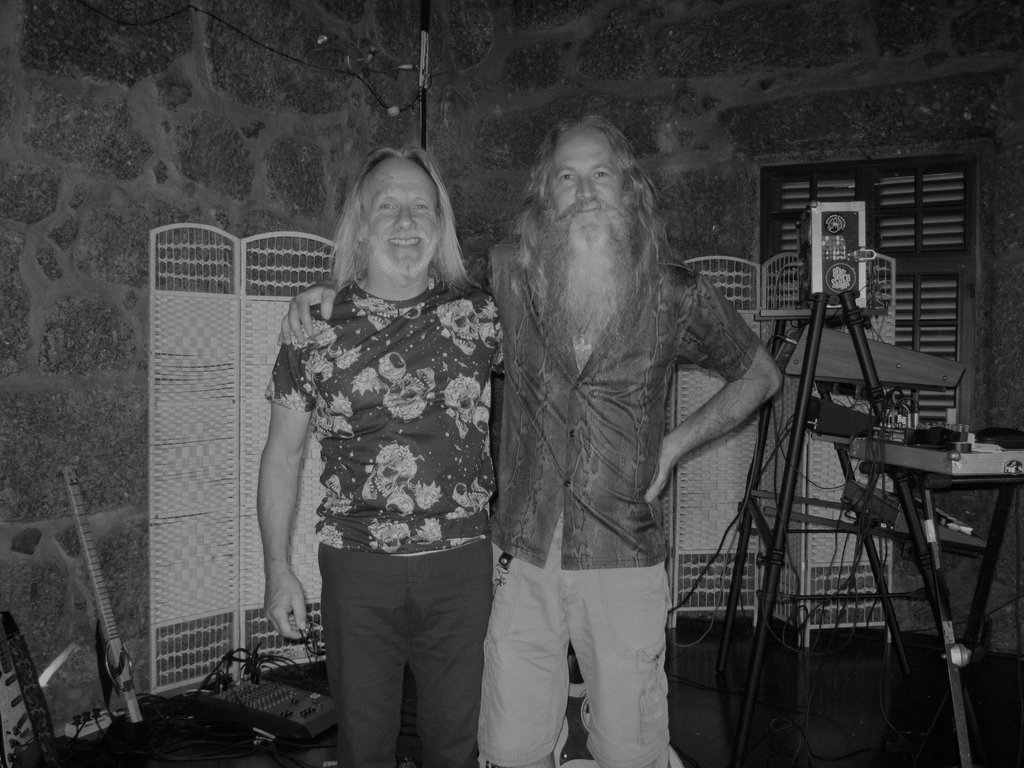 Nine lengthy slow burns to keep you buzzed and cozy while we await the opportunity to get out there and groove together someday soon. In the meantime, at least something good came out of these trying times.
Jeff Penczak
---
Doctors Of Space – 'The Covid Sessions' (Released via Bandcamp on 23 April 2021)
Øresund Space Collective – 'Different Creatures' (2015)
Øresund Space Collective | Interview | Dr. Space
Wicked Lady | Dark | Mind Doctors | Interview with Martin Weaver
Guitarist and Scientist Martin Weaver of Wicked Lady
Dark | Interview | Steve Giles