BAND: Wellsaid (Hong Kong)
RELEASE: Lurking (2022)
LABEL: Sweaty & Cramped
REVIEWER: Arthur Urquiola
Photo Credit: Gideon de Kock
FIND MORE INFO HERE:  https://www.instagram.com/wellsaidhk/
PICK UP THE RECORD HERE: https://sweatyandcramped.bandcamp.com
Local Hong Kong residents can pre-order HERE (free shipping)
[Editor's Note: This phenomenal review was once again written by our resident reviewer – Arthur. This time, since the review is of a local band that we have always loved, we wanted to add just a little oomph to the already excellent review. As you read the detailed review below you will also see quotes from the main mastermind behind the band, Rocky, as he chimes in to provide even more context to the release and the band itself. This is one of our favorite reviews we've published! Enjoy! Thank you to both Arthur and Rocky for their time!]
When Hong Kong Indie Rockers Wellsaid released their first EP 'Setbacks' in 2017, no one could have anticipated how that title would be even more fitting five years later – multiple lineup changes along with a string of canceled shows and tours – as has been the case with several artistic pursuits being set back in the wake of a global pandemic.
For many bands, it can be hard to navigate the forced downtime. In Hong Kong, there are several who didn't make it. The community has taken a hit with a number of its key members leaving the city. Even for those who stay, it can be hard to keep working on a project not knowing if it has any chance of being showcased any time soon. Taking live music out of the equation is a momentum killer for even those most passionate about creating.
Rocky adds, "Funnily enough, "Setbacks" is a record we never properly released. I came up with the title after our 1st drummer Sung quit the band, right before the record was ready to be published. It felt like yet another punch to the gut, you know. Making music in HK has always been like this. You have a killer drummer for one second and then they're gone. But I guess it also affirmed the principles of Wellsaid, which is to roll with the punches and try to keep going. For the longest time, I didn't want to look at the record because it reminded me of just how frustrating it was to not have given it a proper release. But now we play the same songs to people and they genuinely have a connection to them, and this gives me hope. Also before we released Apart our 2nd drummer Latif moved out of HK as well. Luckily Darryl quickly filled in and we were able to release it more properly. Here's to hoping Darryl does not explode before the December show."
---
"Here's to hoping Darryl does not explode before the December show."
---
While band leader Rocky Sum and bassist Dixon Chan had already steered Wellsaid through its fair share of bumps on the road in its six-year existence, these last few years have been spent, in part, welcoming the expanded lineup of Jackson Ng from Instrumental Post-Rockers Hurok and Toronto Transplant Darryl Blacker who made his presence felt a few years back with the cacophonously huge Worst Gift. With the new lineup in tow, the band has played whenever it had an opportunity, while also woodshedding the songs that make up the band's most expansive and complete record yet – 'Lurking'.
"Jackson is a long-time friend – he has been in Loveface, roundabout the time I was in my first band. So it feels like we've grown up together. He was just out of a band when Latif left, so Dixon and I invited him to join us. Darryl is also just a pure stroke of luck and an invaluable gift to Wellsaid. Him and his wife Becky just moved to HK in 2018. He gave us a lot of his free time outside of a very demanding job in the kitchen. They both are just top-notch, both as people and as musicians. We started with the older songs and soon began writing new ones that had more room for their input.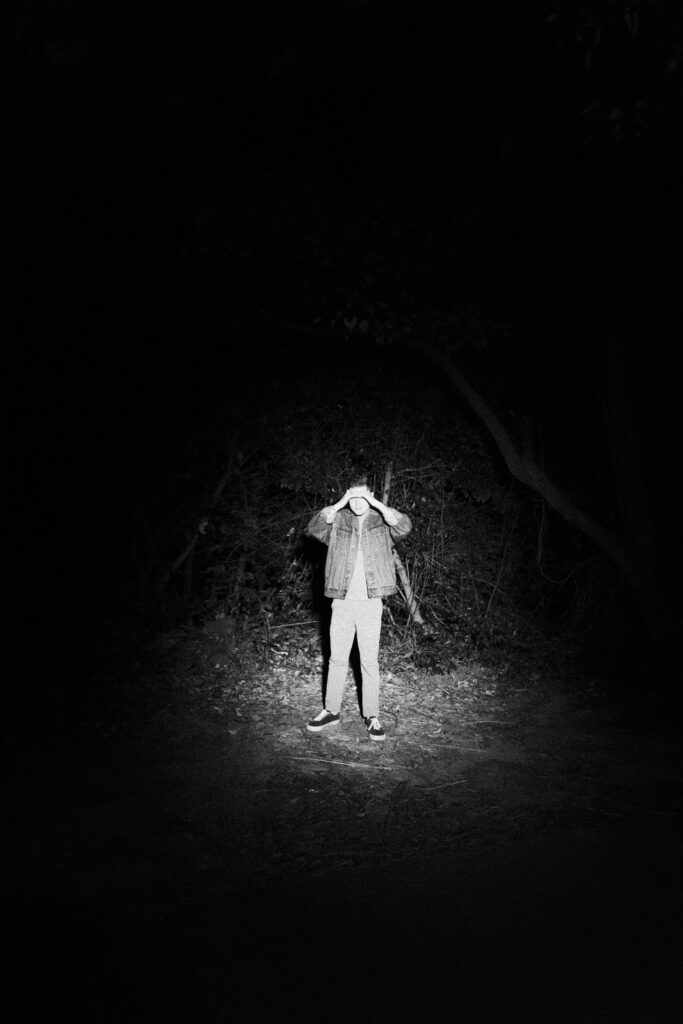 Sonically, Jackson opened up a width that was lacking in Wellsaid, when I was the only guitarist. On the new record, there is a lot more interplay between guitar lines. He comes up with very simple but captivating lines, very different from my chord-heavy approach. On "Lights Out", for instance, he added some dissonance in a few spots that really made the transition work. His lead lines on the first two songs sparkled and just lifts the song up. It also means I get to play lead parts too.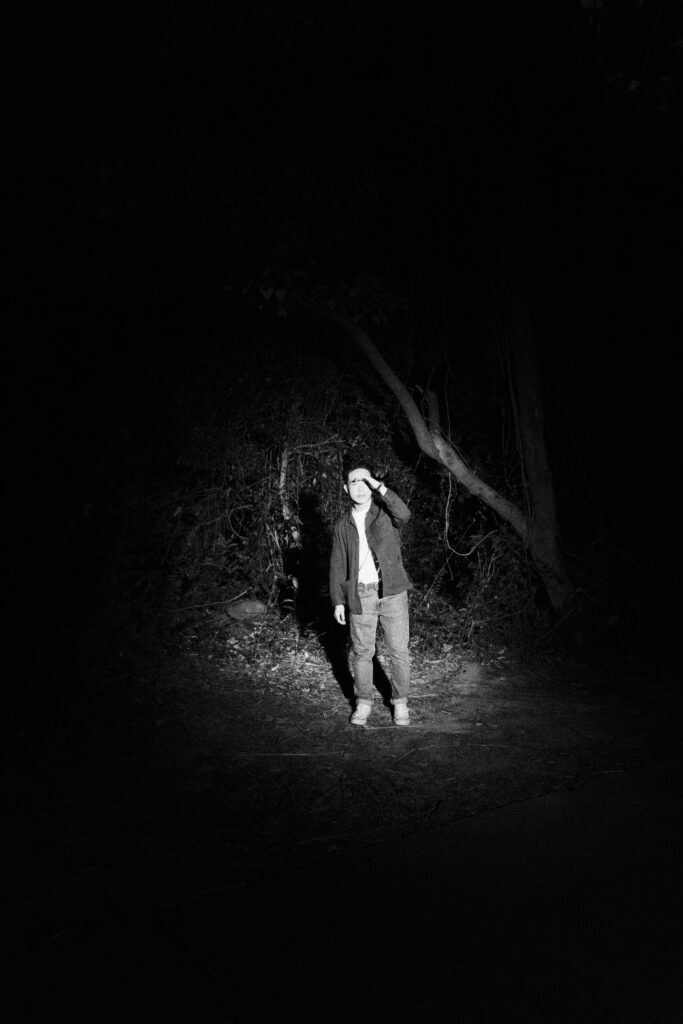 Darryl is a very hard hitter, but not the kind that is either 0 or 100. He has a very huge library of music in his head and is able to come up with stuff that is unique. On "April" he is able to keep a very heavy beat going, in the second half of the song, but also introduces little changes to keep it fresh. Recording with him is a joy, he doesn't use a click but is consistent. He also makes very good food and kombucha.
I guess what is unique about this lineup is that we truly became friends. We are involved in each other's lives and music is a big but not the only part of our relationship."
While they may have not played all the shows and done all they wanted to capitalize on the momentum of their last album 'Apart', 'Lurking' sounds like a record that had the time to be fussed over and crafted meticulously. The performances are tight with debutantes Darryl and Jackson making their presence well and truly known.
'Stale Ale' starts things off subdued and innocuously enough, save for a new dynamic interplay with the addition of a second guitar. Over two-and-a-half minutes it's a taught intro that covers a lot of ground. It has the nimble riffage of a band like Karate, but that band's jazz-infused Indie Rock never sounded as close to collapsing on itself under the weight of its own intensity as Wellsaid does at the song's crescendo.
Heralding the record's release, those following the band would recognize 'Lights Out' from live performances. It's got an unmistakable octave hook and a chorus vocal that soars over it. It's less of an upbeat Indie Pop number than the singles from previous Wellsaid releases. It's heavier, slower, and more dramatic and a great representation of Lurking as a whole when you realize moments of driving, jangly, pop rock such as 'Narrow Pass' and 'Driver's Seat' are few and far between this time round.
That's not to say the record as a whole simply plays out going from soft, sullen whispered passages to sludgy, freaked-out dirges. 'Jehu' as the name suggests is powered on a Post Punk engine, pneumatic bass throb and dogfighting guitars. Dizzying tempo shifts aside, it has the exuberance of 'Apart's' crowd-pleasers, at times sounding like Colossal, The Promise Ring or Braid, but now with the heft of a newly-added second guitar and a monster rhythm section at the top of its game.
Across Lurking the performances are tight with the band recording live off the floor at their spiritual live home of Sai Coeng. All the sonic spaces are filled with each component finding its place in the mix. When the sound and textures are expanded, it's not through spinning the tape back and adding another layer, it's through a number of guests contributing their own unique talents. Experimentalist and Kimberly Road Union collaborator Nerve along and a returning 611 appear on the delightfully wistful 'April', while 'Threadbare' features horns courtesy of Ming Nichols – the multi-instrumentalist math mentalists John Travoltron. This track builds to regal pads and a triumphant refrain of "I'm holding out on my own, I'm holding out again". This has been another live highlight in recent years and the vibe and energy of the live performance have been captured here.
---
"The core idea is just to get as close as possible to how we come across live. To me, good live bands have a nice tension to their performances."
---
"Dixon and I have always wanted to record as a full band live. But it was out of the question due to budget and schedule concerns. COVID shut everything down and presented us with a rare chance to do this. Sai Coeng was not occupied by gigs and the band could also take time off since some of us were working from home. Sai Coeng is also home to our favorite crew: Wah gor, Wilmer & Chan. They have a good understanding of our music.
The core idea is just to get as close as possible to how we come across live. To me, good live bands have a nice tension to their performances. The tempo may drift ever so slightly, but there are just these natural imperfections that make the music fresh every listen. This is often lost on multitrack recordings. They tend to become a bit sterile.
The trade-off is that we'd have to get good takes. There's very little editing one can do in a setting like this. Sometimes we have to grind at a song (Hardcore) for two hours to get one that "feels" right. Also, the band has to really tolerate each other haha"
The record concludes with the cryptically titled 'Hardcore', which builds up with effects-laden guitars and a smooth, driving tempo. Despite its title, the track features none of Lok's throat-shredded screaming that's characterized 'Lurking's' heavier moments thus far. As the song shifts gears and ultimately slows to a bass-heavy crawl, however, long-time followers of Indie Music coming out of the city will recognize scene veteran Ben Tse (Oh! Nullah, The Lovesong) lending his unmistakable speak-shout. He ends the album with a repeated verse, calling to 'Converge! Rejoice! In the ruins of our days…'. It feels like an appropriate way to close out a record that has all the potential to push the evolution of Hong Kong Indie music, with its roots in Punk Rock and DIY scenes and culture, paying due reverence to past inspirations.
"The song "Hardcore" originated from a random thought when I was watching some live footage of hardcore singers passing the mic over to the audience. I wondered what it would be like to be in a less popular band, and have to sing every word until your voice is completely destroyed. (On a subtext level, the words imbued with some sort of meaning are also lost in screams or when someone loses their voice,) Ultimately the song (the first 3 minutes) is about the experience of being in a band and part of a DIY community across Asia. We make records and go on tours, basically living off of the goodwill of our friends. It is not a very positive enterprise, sometimes. People make a lot of small and huge sacrifices, and we as a band are not always able to repay them. I particularly remember touring China with Touming Magazine and our tour manager and very good friend had to sleep on the hotel floor to save cost, and we still lost money in the end. I guess I am just saying out loud this darker side of DIY culture. But also the song implies that one continues, despite all these."
More than half a decade in, Wellsaid had shaped itself to be one of Hong Kong's great live acts with a catalog of well-crafted tunes to proudly represent the city with playing to audiences all across Asia. It's more than a lot of bands can ever hope to achieve. With Lurking, however, the band has seemingly leapt five steps in its evolution and left the whole "emo revival" thing far behind. Live shows are now a wholly cathartic experience and Lurking is a record with mature emotional depth and dynamics with a sound and intensity totally unto itself. The four members of Wellsaid might have not just navigated the last few years to a solid future, with Lurking they might have secured the band's legacy.
---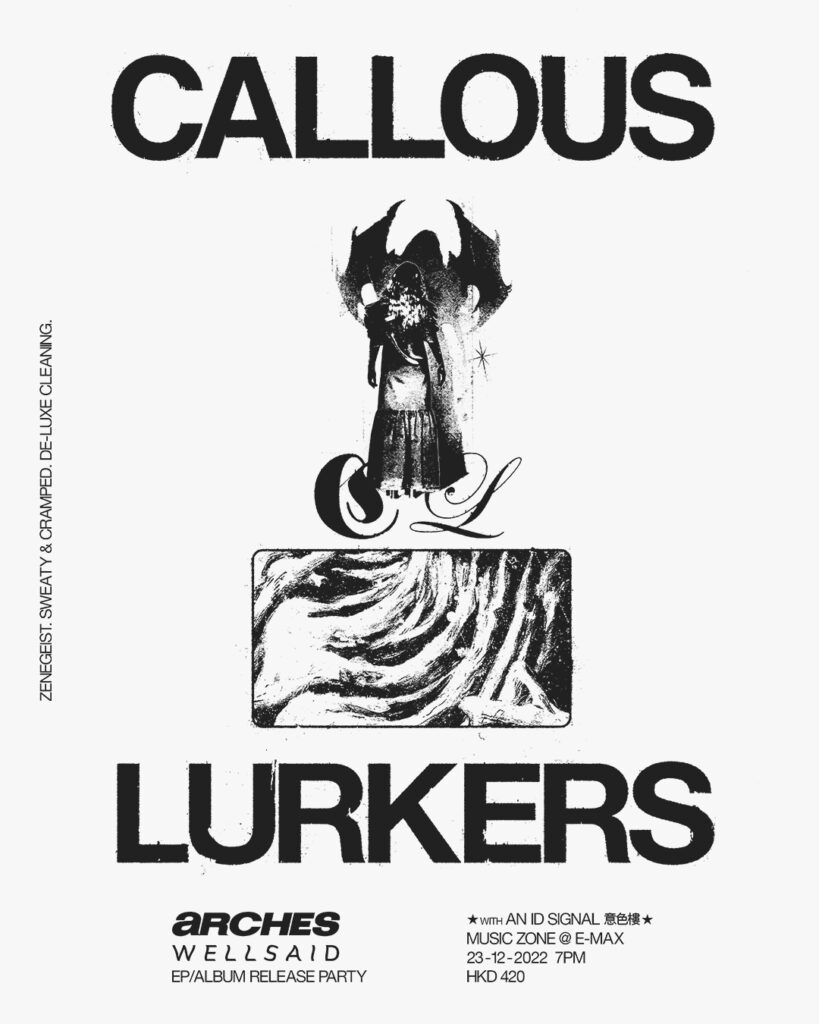 The band has announced a record release show to take place this December 23rd. So if you're in Hong Kong – DON'T SLEEP ON THIS! Tickets for the show are available now HERE.
"On 23/12 we are playing a show with Arches and An Id Signal. Arches is also going to release a new EP. I picked the lineup because it showcases three generations of bands with a similar DIY spirit, although from the outside we have different aesthetics/sounds. I also want to honor the bands that came before us, who had to play shitty mall shows but still gave their 100%. To me, the past two years were strange: local bands often sell out shows and have started playing in even bigger venues. I wonder how much of it was a lack of entertainment or some sort of enlightenment at large. But really this cannot be attributed to just the bands that are active, but the ones that came before them. I also want the show to make people want to make things happen. Show them that regular fucks like us can also put something together."
RESPECT.
Source uniteasia.org