BAND: Shepherds the Weak (Hong Kong)
RELEASE: Biformity (2017)
LABEL:
Self-released
REVIEWER: UniteAsia.org
FIND MORE INFO HERE:
http://shepherdstheweak.com/
Photo credits: Phey Palma
This is a difficult one to review.
When you have a personal relationship with each of the 6 individuals who make up this 12 plus year collective better known in Hong Kong's underground metal community as Shepherds the Weak, there is no possible way to just cut to the chase.
Having initially formed as a nu-metal band under the moniker Milk N' Cookies back in 2001, the band has come a long way since those early days as fresh faces in the scene playing mud-soaked fields in Hong Kong. The band has since become synonymous with mammoth thrash metal riffs and devastating live shows that pummel you from start to finish. Known to often even show up touring headline acts, the intensity in their music is unparalleled here. Sure, in a city full of monstrous metal acts (Hyponic, Departing Cross, Blackwine, INDenial, Massacre of Mothman, Azylum, Cadaver, the list is endless) there may be more epic sounding metal bands with phenomenal use of atmospherics and ambient soundscapes (Namely, the pride of Hong Kong – Evocation – whose upcoming full length will be one of the best things ever released in Hong Kong.), but the means in which STW annihilates a stage anytime any place is second to none.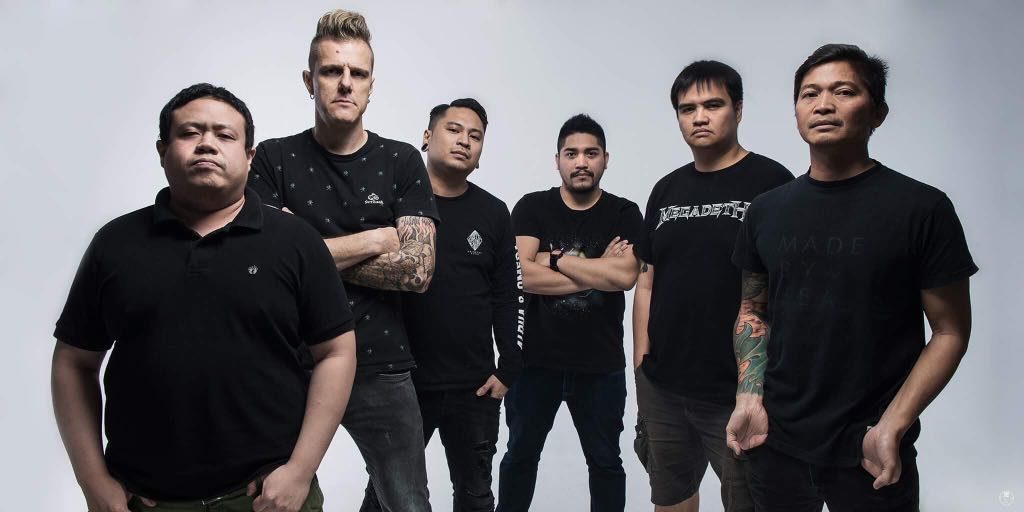 So how does their recorded output match up to their on stage ferocity? On their third release, Biformity, the band has put in the work to create and present to you something that comes pretty fucking close. All 8 tracks were recorded here in Hong Kong and mixed/mastered under the expertise of Philippines based engineer Macoy Manuel of Tower of Doom fame. Macoy's magic touch brings the production to a whole new level with the shine that a straight up thrash band with intricate riffage requires, but without losing any of the punch and chug. Drums as well sound explosive in this tight little package and is probably one of the best sounding drum recordings Michael Salcedo has released in his time with the band. The man is a legend in Hong Kong and this is one fine piece of music that does his drumming (skills, touch and tone) justice.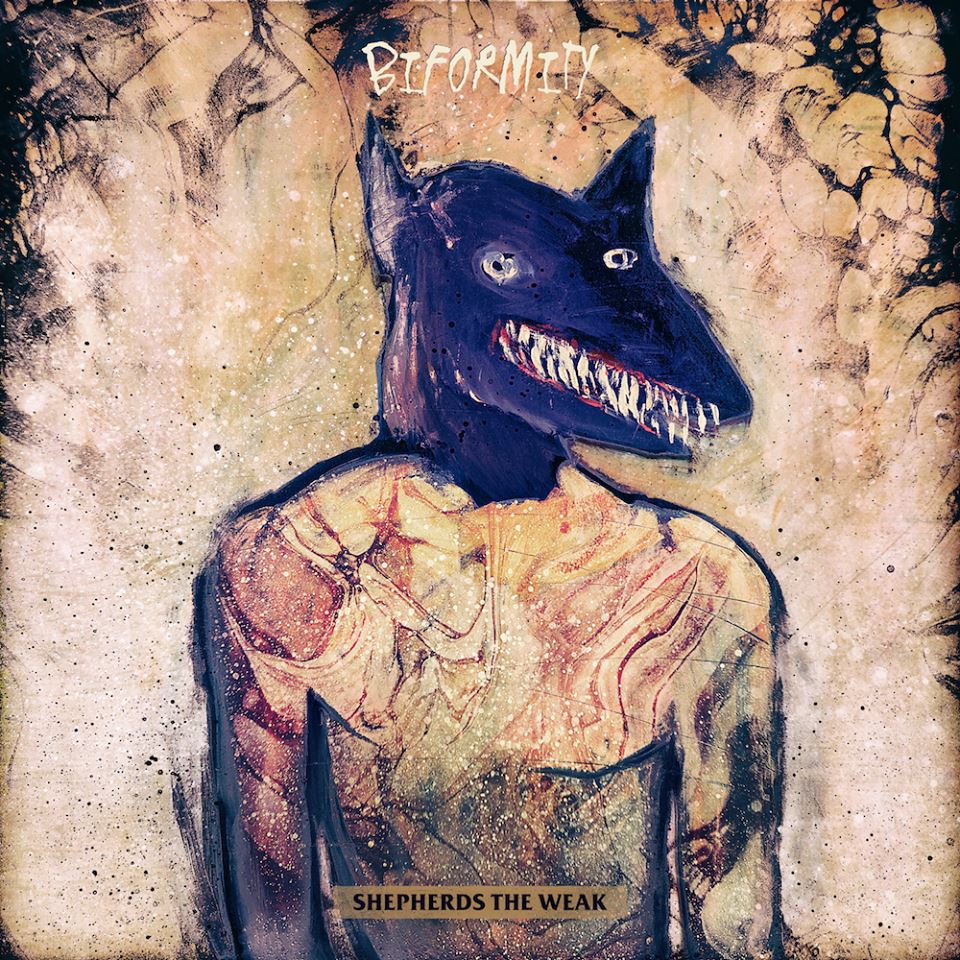 While there are plenty of circle pit inducing metal madness (Dead Man Walking), memorable Slayer/Pantera-esque riffs (the entire intro of opener The Path of Most Resistance), and even a Dillinger Escape Plan inspired mosh part (check out the end of Darkness Rises) mixed into the general groove of STW's repertoire, there really is one very subtle moment in this 8 track thrash metal masterpiece that stops you dead in your tracks. In the middle of the track 2083 A.D. one of their two vocalists (STW has been a dual vocal band from the get go), Terence, lays off his trademark Randy Blythe inspired screams, instead choosing to let his soul sing into a tremendous 2 part harmony. Back on Shepherds' first release, Strength in Numbers, Terence brought more of his natural born talent for melody to the fold, but ever since then, STW has been on a non-stop rampage of epic destruction gunning down all naysayers with no time to mess with melodic vocals. This is why this particular section of the album, and the vulnerability captured in Terence's performance, is something they should be proud of. Amongst their strong penchant for straight to the point thrash riffs, to be able to dabble in something a little different should be commended.
As we stated above, this is a hard one to review. We could go on and on. Suffice to say, this is one of those instances that we wear our bias with immense pride.
Like the mighty words of the Wu Tang Clan:
SHEPHERDS THE WEAK AIN'T NOTHING TO FUCK WITH. 
*If you're in Hong Kong this Saturday – September 16 – head out to check out their record release show. Info in the flyer below!
Record release show: https://www.facebook.com/events/163981620841926/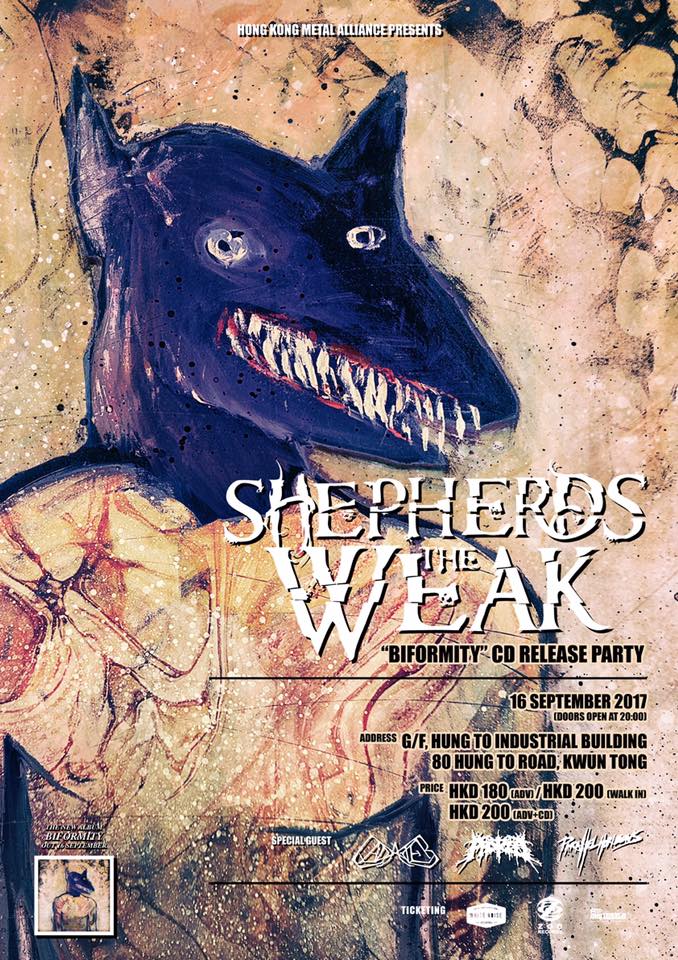 Source uniteasia.org

<