The National has announced the release of its ninth studio album, First Two Pages of Frankenstein, due 28th April 2023.  Anchored by evocative melodies and an enthralling lyrical narrative, First Two Pages of Frankenstein signals a new chapter in the band's beloved discography.  The 11-song album was produced by The National at Long Pond Studios in upstate New York and features guest appearances by Taylor Swift, Phoebe Bridgers and Sufjan Stevens. 
+ Buy from 4AD Store on webstore exclusive white vinyl, ltd black eco vinyl, CD and digitally +
* Fans in the UK and IE can pre-order from 4AD on any format to get early pre-sale access to the band's upcoming UK and IE shows *
+ Buy from your favourite indie store here, including very limited exclusive red vinyl + 
+ Pre-save and pre-order on all digital platforms here + 
After two back-to-back albums and several busy years of touring, First Two Pages of Frankenstein was initially stalled while lead singer Matt Berninger navigated, "a very dark spot where I couldn't come up with lyrics or melodies at all.  Even though we'd always been anxious whenever we were working on a record, this was the first time it ever felt like maybe things really had come to an end."  Instead, The National "managed to come back together and approach everything from a different angle, and because of that we arrived at what feels like a new era for the band," according to guitarist/pianist Bryce Dessner, whose bandmates also include his brother Aaron (guitar/piano/bass) as well as brothers Scott Devendorf (bass, guitar) and Bryan Devendorf (drums).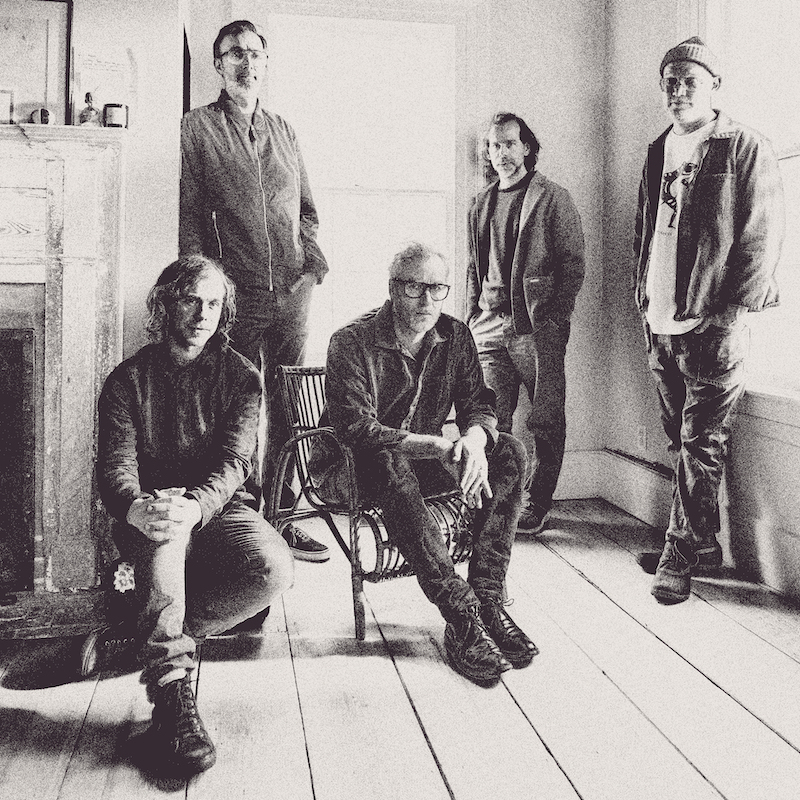 First Two Pages of Frankenstein channels the group's revitalized chemistry into a body of work that beautifully balances elegant musicality with The National's more idiosyncratic impulses.  Tracks such as 'Grease in Your Hair' and 'Ice Machines' were road-tested in 2022 before they were recorded, allowing the band to hone the material in real time (another song, 'Weird Goodbyes' featuring Bon Iver's Justin Vernon, was released as a standalone track last August).  "To me the power of this record has to do with the intentionality and structure of the music meeting with a lot of accidental magic," says Aaron Dessner.
The band has also shared the first single off the album, the deceptively upbeat 'Tropic Morning News'.  Partly recorded live in Hamburg, the song merges its mercurial textures and kinetic rhythms with a lush yet subtle grandeur achieved through Bryce Dessner's work with the London Contemporary Orchestra.  "When Matt came in with that song in the depths of his depression, it felt like a turning point for us," says Aaron Dessner.  "It's almost Dylan-esque in its lyrics and it's so much fun to play; everything suddenly felt like it was coming alive again."  Co-written with Berninger's wife Carin Besser, 'Tropic Morning News' takes its title from a phrase Besser invented to describe the regrettably routine practice of doomscrolling.  "The idea of referring to the darkness of the news in such a light way unlocked something in me," says Berninger.  "It became a song about having a hard time expressing yourself, and trying to connect with someone when the noise of the world is drowning out any potential for conversation."
Formed in New York in 1999, The National has scored five top 10 albums on The Billboard 200, with 2017's Sleep Well Beast earning the Grammy for Best Alternative Album.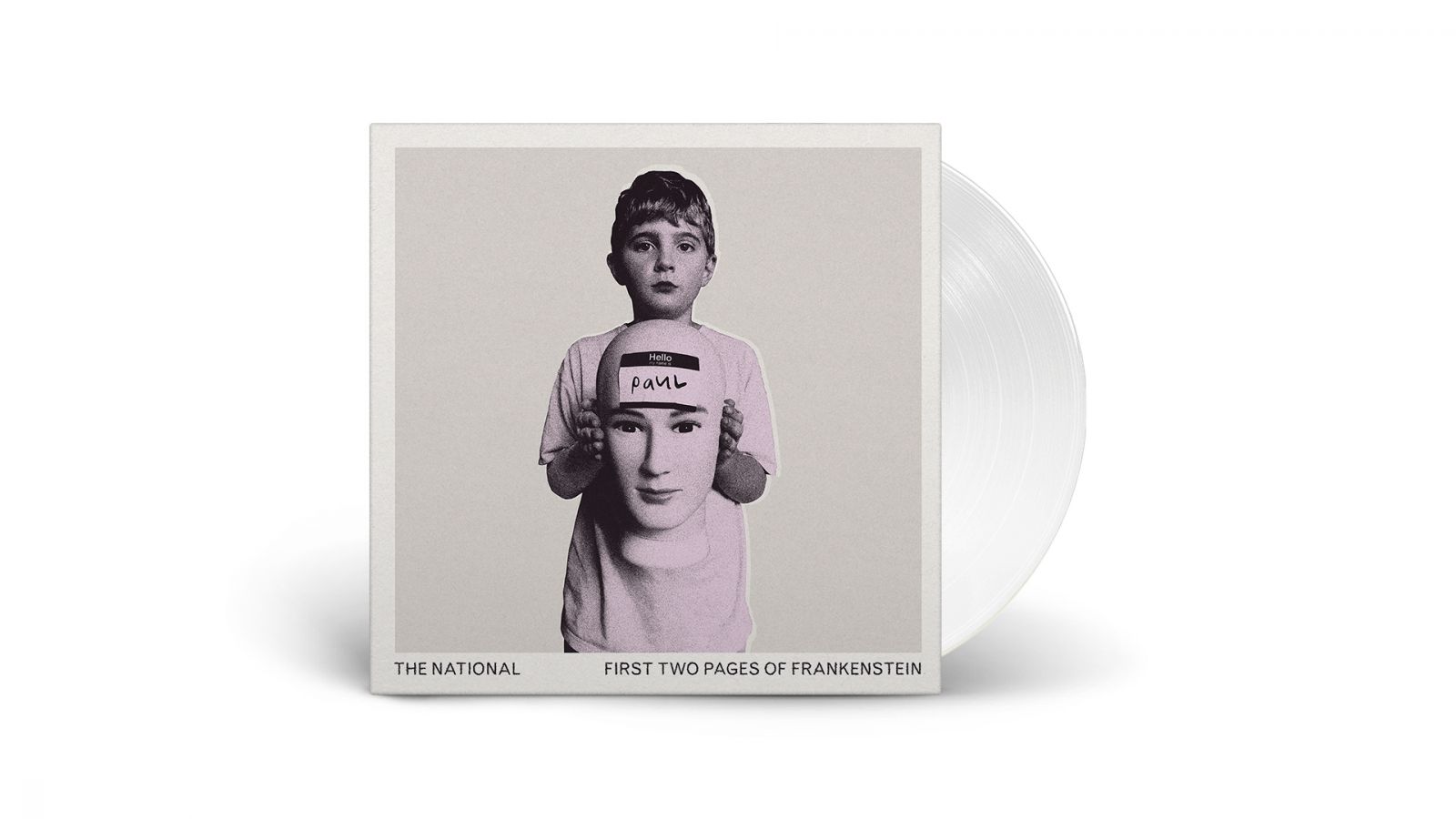 The National – First Two Pages Of Frankenstein
4AD0566
1. Once Upon A Poolside (feat. Sufjan Stevens)
2. Eucalyptus
3. New Order T-Shirt
4. This Isn't Helping (feat. Phoebe Bridgers)
5. Tropic Morning News
6. Alien
7. The Alcott (feat. Taylor Swift)
8. Grease in Your Hair
9. Ice Machines
10. Your Mind Is Not Your Friend (feat. Phoebe Bridgers)
11. Send for Me
The band has also today announced 2023 tour dates including a show at NYC's Madison Square Garden with very special guest Patti Smith and her band.  Other shows feature opening sets from Soccer Mommy, The Beths and Bartees Strange.  Tickets go on sale Friday, 27th January at 10am local time.  Ticket info can be found at americanmary.com.
May
20th – Auditorium Theatre, Chicago IL, US*
21st – Auditorium Theatre, Chicago IL, US*
24th – The Anthem, Washington DC, US*
26th – Boston Calling Festival, Boston MA, US
28th – Bottlerock Festival, Napa CA, US
30th – Greek Theatre, Los Angeles CA, US*
June
2nd – McMenamins Edgefield, Troutdale, OR, US*
3rd – McMenamins Edgefield, Troutdale, OR, US*
4th – Marymoor Park , Redmond WA, US*
5th – Festival Lawn at Deer Lake Park, Burnaby BC, Canada*
August
1st – The Met Philadelphia, Philadelphia PA, US~
3rd – Westville Music Bowl, New Haven CT, US~
7th – The Fillmore Detroit, Detroit MI, US~
8th – The Sylvee, Madison WI, US~
9th – The Armory, Minneapolis, MN, US~
11th – Mission Ballroom, Denver CO, US~
15th – Ascend Amphitheater, Nashville TN, US~
16th – Cadence Bank Amphitheatre at Chastain Park, Atlanta GA, US~
18th – Madison Square Garden with very special guest Patti Smith and
her band, New York NY, US
September
21st – 3 Arena, Dublin, Ireland*
23rd – First Direct Arena , Leeds, UK*
24th – OVO Hydro Arena, Glasgow, UK*
26th – Alexandra Palace, Alexandra Palace, UK*
29th – Ziggo Dome, Amsterdam, The Netherlands^
30th – Max-Schmeling-Halle, Berlin, Germany^
October
1st – Zenith, Munich, Germany^
4th – WiZink Center, Madrid, Spain^
5th – Super Bock Arena, Porto, Portugal^
6th – Campo Pequeno, Lisbon, Portugal^
* – supported by Soccer Mommy
~ – supported by The Beths
^ – supported by Bartees Strange