Jana Draka is an Italian Progressive band composed of Valerio Magli, Danilo Pantusa and Valentina D'Angelo.
---
---
JANA DRAKA
Valerio Magli: Vocal, Bass and Keyboard
Danilo Pantusa: Guitars and Choir
Valentina D'Angelo: Drums and Choir
---
Mix & Master: Jana Project Studio
Video Recording: Danilo Pantusa, Valerio Magli
Edit Video: Danilo Pantusa
---
LYRICS

Cold blows the wind running
through all my leaves shaking
branches and minds
hung to feebly to me
I am the roots and the
hearts of this egregor
grown from the
seeds spread by
desires and dreams
wind, caress me, take away
all those dead leaves
I can't give away
to a dead weight my forces
Winter has come and
my willow's not evergreen
spring will come over and
I will be
in bloom again
Lies!
And too much wasted time.
We're still here to fight
no matter how many suns
and moons will pass
we're still
Alive!
Wind comes and takes the leaves
the fire can burn the
ground arond
but just to improve
the soil we're rooted in
Blooming, while sunlight touches our
branches, and water feeds our souls with
emotions left behind, sublimed into notes in our hearts
Like brown leaves carried by winds
like deserts of ashes and swap lakes
you're just not good enough. Go.
Be nourishment for someone else.
---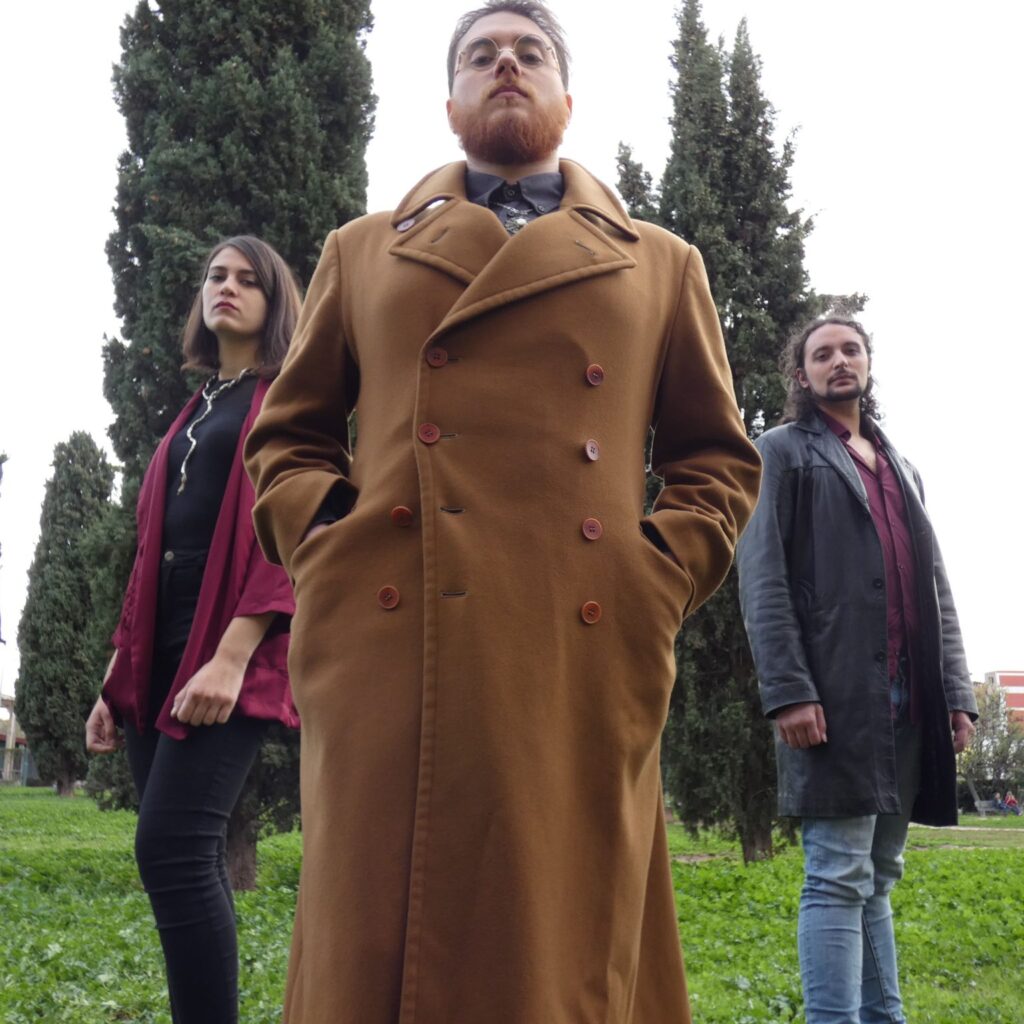 About the band
The project began in the Autumn of 2014, when Valerio Magli decided to form a Rock band with Luigi Conte on the drums, Lorenzo Cecchetti on the bass and Danilo Pantusa on the guitar. This group worked on the arrangement of original songs until the end of 2015, when they started to record their first EP with just a a PC and a small sound card.
On December 29, 2015, Jana Draka performed in their first live concert, which had a great success among the audience. One month later pianist and keyboardist Francesco Straface joined the band and completed the first line-up.
On May 7, 2016, the EP Introspection was published and in June the band released the videoclip of the single Portrait of Fancy.
Due to some divergences with the other members of the band, Luigi was replaced by the young drummer Riccardo Lirangi. With this line-up Jana Draka resumed their work for the realization of anew Album, but in Summer 2017 Riccardo and Lorenzo left the project. Although the band kept on working on the Album and they succeeded in the release of their second single A Gem's Last Moment. When also Francesco decided to leave the band, Valerio and Danilo moved to Rome to start everything from scratch.
In September 2018, Giorgio Belluscio, keyboardist in the EP Introspection, was immediately included in the project and after some months Federico Aramini, a second keyboardist, joined the band. In May 2019, with the entrance of the drummer Valentina D'Angelo, the line-up was completed.
With this new members and a lot of determination (and some new preamplifiers) Jana Draka self-produced their first Album, Where the Journey Begins, released in December 2019, from which two singles were extracted: Salem and Daydream.
The Album obtained 90/100 on the review Metal Winds, it was well received and transmitted in Holland by the radios TVRDO and IKSC, together with Novena, Karfagen, Neil Morse Band, Porcupine Tree, Pink Floyd, Tool and other Prog artists. On January 12, 2020, IKSC chose Where the Journey Begins as Album of the Week.
In March 2020, They were selected by Intervallo…Prog as finalists for the2Days Prog + 1Festival and they obtained the second position. Due to Covid19 the band had to interrupt any Live Concert but in this period Where the Journey Begins is still broadcasted by a lot of radios, reaching France, Germany, United Kingdom, Brazil,Portugal, USA, Canada and Australia. The Album reviews are increasing almost daily.
Between 2020 and 2021 Federico and Giorgio leave the band for personal reasons and Jana Draka came back towork with a line-up of three members.
On December 8, 2020 the new single A different Kind of Christmas was released and it has been broadcasted by some radios and reviewed on the famous website Musicoff- Where MusicMatters.
On December 16, 2021 the band releases a new single, Leaves, one of the new tracks composed during 2021 and the first to be published.
https://www.facebook.com/JanaDraka/
https://janadraka.altervista.org