Daughter are doing a 2-day pop-up shop on Friday 7th and Saturday 8th April to celebrate the release of their new album Stereo Mind Game. Taking place at 10 Quaker Street in East London, the store will be open from 11am-5pm both days. As well as vinyl, cassettes, CD's and exclusive merch on sale, Daughter fans will have the opportunity to screen print their own items. Attendees also have a chance to win a bunch of flowers from the pop-up's in-store florist Sid's Flowers – for more information, head here.
The pop-up shop coincides with Daughter's album release day intimate live performance and signing session at London's Rough Trade East. The event is now sold out.
The trio is also offering fans a chance to preview Stereo Mind Game before its official release date. Album listening parties will take place at selected record shops internationally on Thursday 6 April. A full list of locations can be found below. Head to your favourite participating local record store's website to find out more information.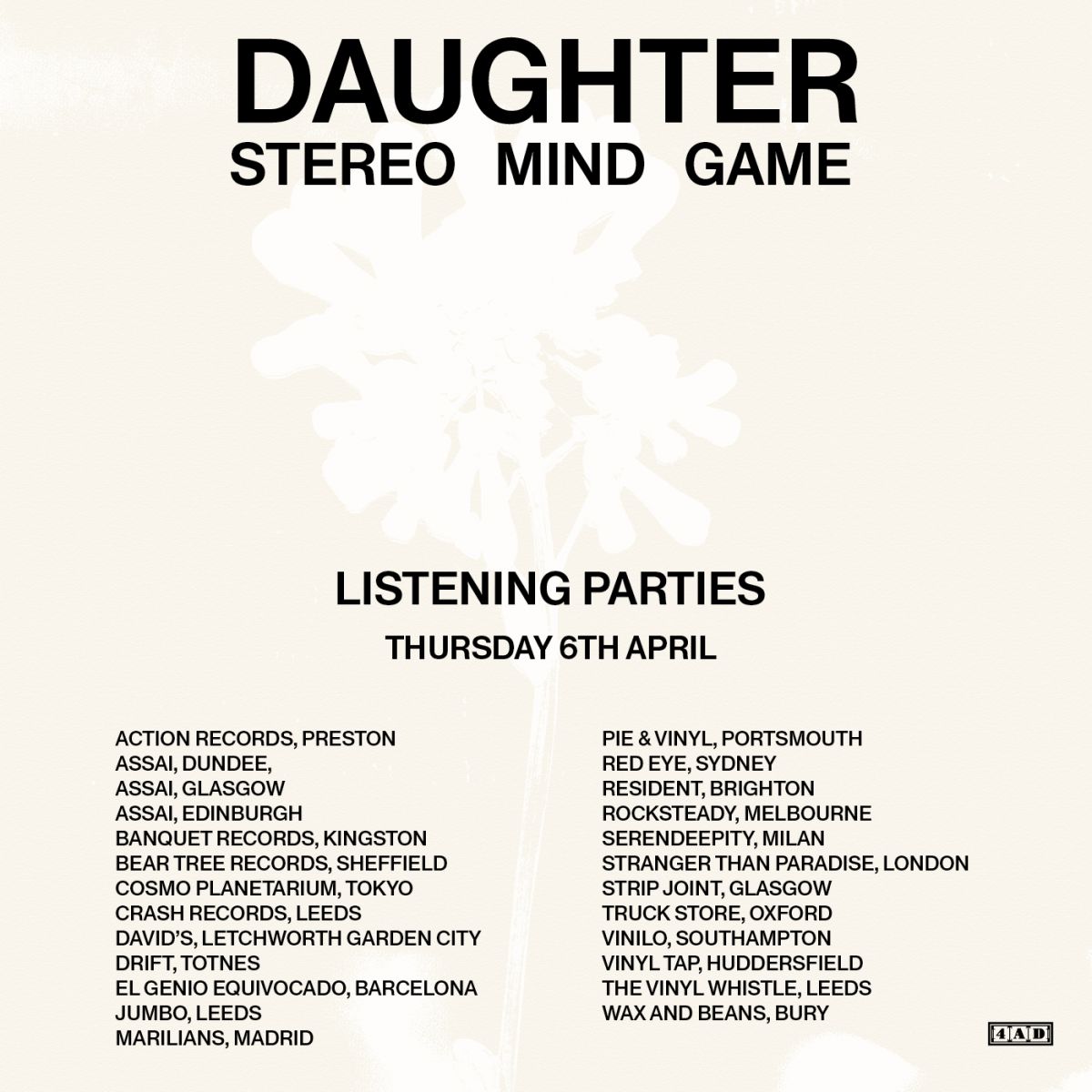 + Pre-order from 4AD Store on std black eco vinyl, ltd mixed colour eco vinyl & CD here +
+ Pre-order from the Daughter Store with complete catalogue bundle here +
+ Pre-order from your favourite indie store here + 
+ Pre-save on all digital platforms, and digital pre-order, here +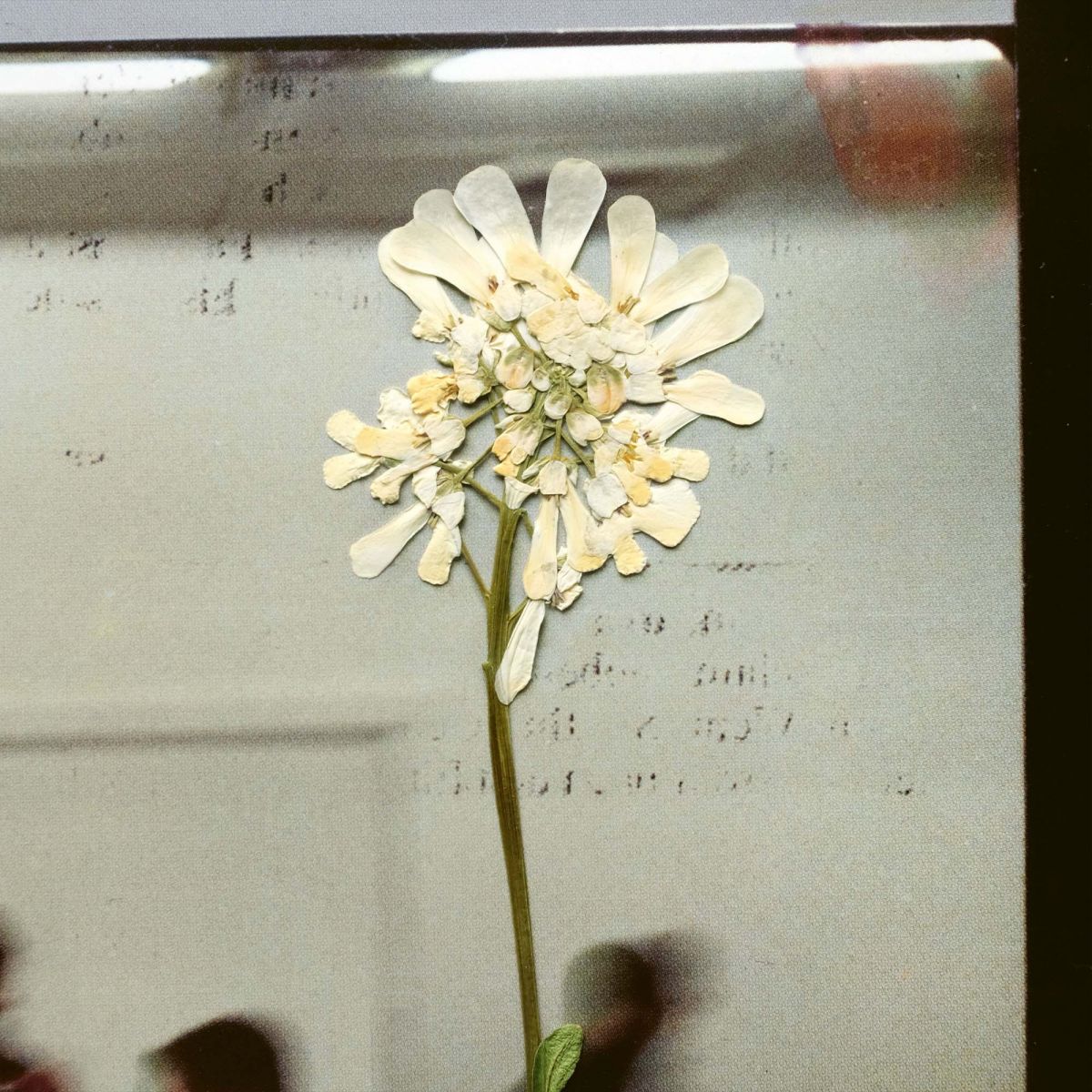 Connection and disconnection permeate Stereo Mind Game's twelve songs literally and figuratively. In the intervening years since the Ivor Novello-nominated Music from Before the Storm (2017), the band has moved away from their initial London base – Aguilella relocated to Portland, Oregon, Haefeli to Bristol, England – and spent time on their own projects (including Tonra's debut solo album under the moniker Ex:Re in 2018). However, despite the physical distance – further exacerbated by the pandemic – Daughter continued to meet and write together. Produced by Haefeli and Tonra, Stereo Mind Game was written and recorded in various locations including Devon, Bristol and London, England, San Diego, California, and Vancouver, Washington.  
For the first time, Tonra's is not a lone voice. Haefeli lends vocal lines on 'Future Lover' and 'Swim Back' and on 'Neptune' a choir appears. Voice notes from friends and family feature on 'Wish I Could Cross The Sea' and '(Missed Calls)'. London-based string orchestra, 12 Ensemble, feature throughout the album, with orchestration by Josephine Stephenson, and a brass quartet brings warmth to 'Neptune' and 'To Rage'.  
While Daughter's previous work found power in emotional honesty, Stereo Mind Game welcomes opposing feelings. "It's about not working in absolutes," Haefeli says.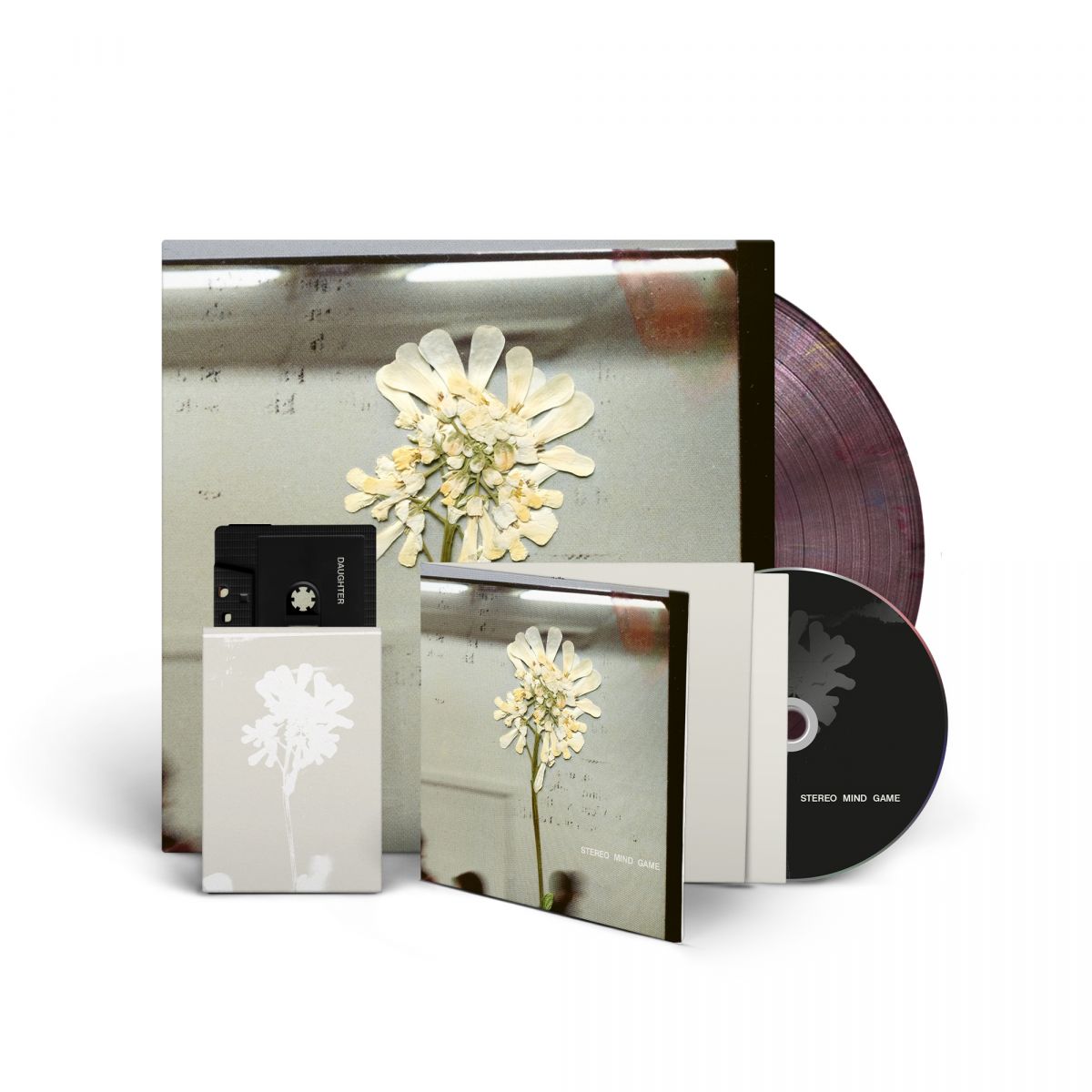 Stereo Mind Game is released on 7 April and will be available digitally, on CD, cassette and on standard eco-black, eco-mix colour (indie retail only) and green (Rough Trade exclusive) vinyl formats.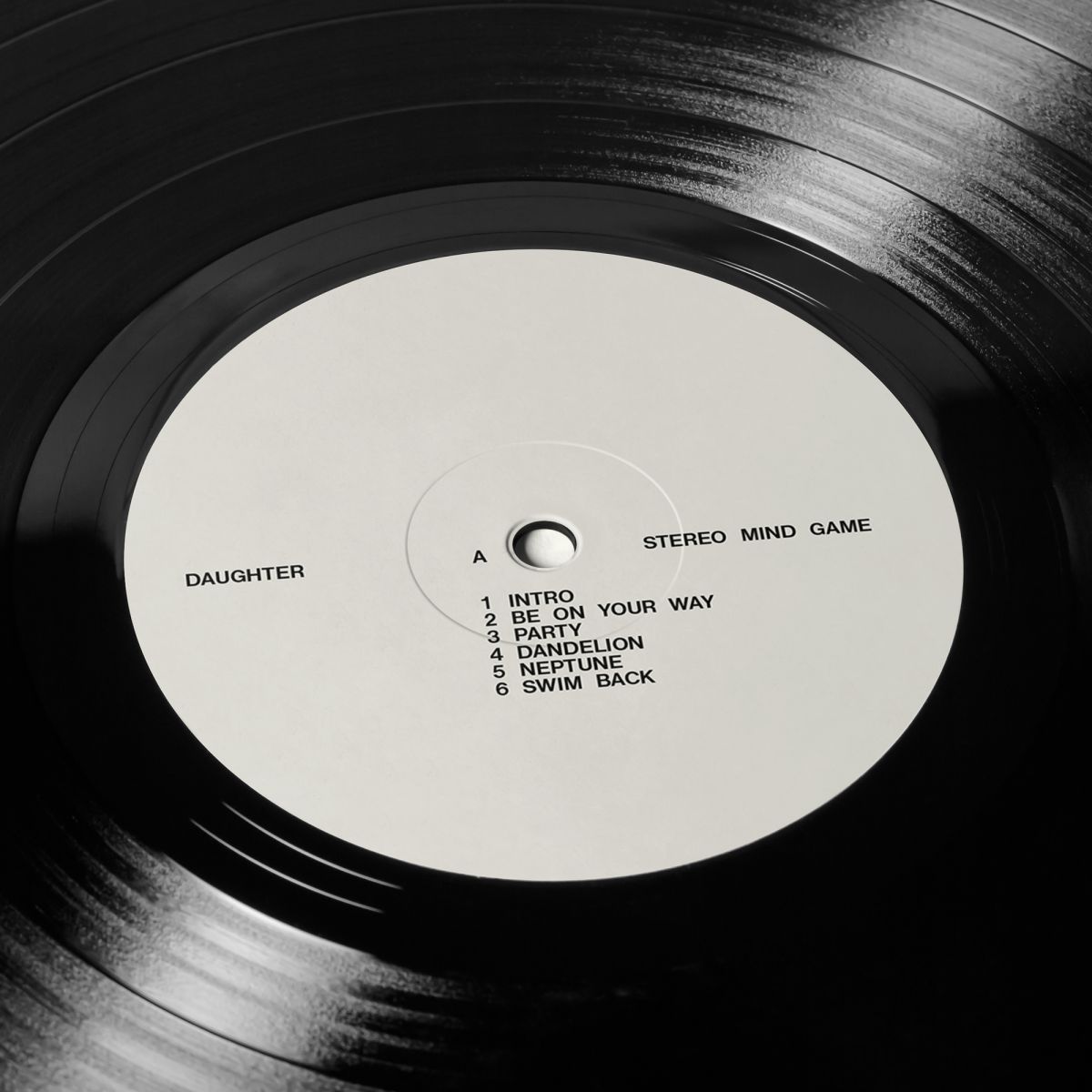 Daughter – Stereo Mind Game
4AD0512
1. Intro
2. Be On Your Way 
3. Party 
4. Dandelion 
5. Neptune 
6. Swim Back 
7. Junkmail 
8. Future Lover 
9. (Missed Calls) 
10. Isolation 
11. To Rage 
12. Wish I Could Cross The Sea